How to clean a wooden deck?
Batmaid
March 22nd at 9:39pm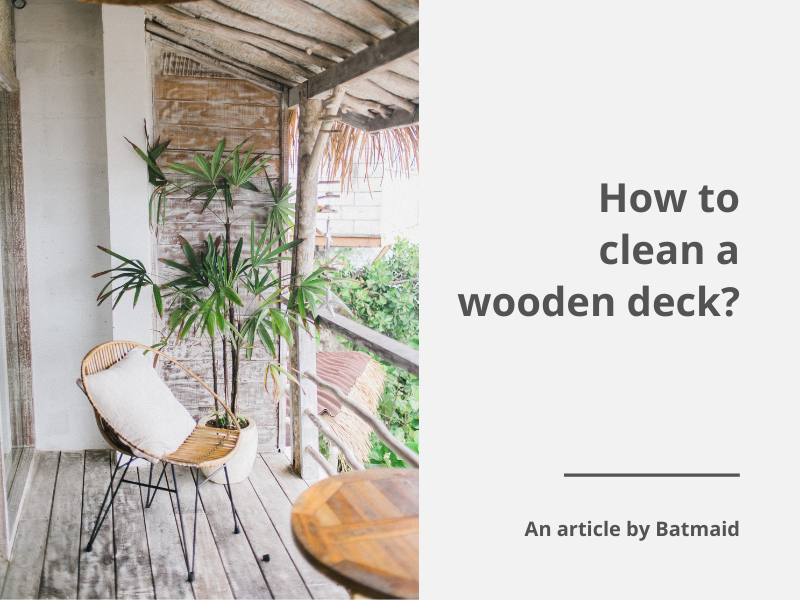 Wood is a very authentic and warm natural material, which is particularly popular on terraces. It is easy to maintain, weather-resistant and adds character to the house.
What's more, it's pleasant to walk barefoot on wood! If you want your wooden deck to retain its beautiful, warm, natural colour, it is important to maintain and clean it regularly. Here are some solutions to prevent your deck from turning green or grey.
How to clean your wood deck with a pressure washer?
Here comes the return of the beautiful days and the hours spent sunbathing nicely on your deck! It's time to clean it, so you can enjoy it to the fullest throughout the Summer. Whether you have teak, exotic wood or a composite wood deck, you can use a high-pressure cleaner with a certain distance between the wood boards and the nozzle.
If you put the water jet of the cleaner too close to the deck, it could penetrate the wood too deeply. Wait until it is sunny to clean your deck with a pressure washer. This way, the water will dry faster!
You should know that exotic wood is rot-proof and resists outdoor conditions well.
How to clean the wood deck boards with black soap?
Want to clean the wood boards of your deck in an environmentally friendly way?
Get yourself a brush, warm water and black soap. Mix 10 litres of warm water with 4 tablespoons of black soap. First, sweep the terrace to remove any dead leaves and dirt that may be stuck in the grooves. Then pour some of your black soap mixtures onto the wooden boards and use the broom to scrub the floor vigorously.
It is important to note that black soap is not harmful to the environment, so it is not a problem if you see it dripping into the plants that border the wooden deck.
Thanks to this environmentally friendly and easy-to-apply treatment, your deck will quickly regain its original colour!
How effective is baking soda for cleaning your deck?
Baking soda is also a very effective and economical solution to clean your terrace naturally.
Prepare a mixture of baking soda and warm water, respecting a proportion of 4 tablespoons of baking soda to 1 litre of water. Then scrub the terrace with a broom that you have dipped in the mixture beforehand. Follow the direction of the grooves!
If some stains are particularly stubborn, don't hesitate to apply the baking soda directly to them. When you have finished scrubbing the entire deck, rinse the boards with clear water.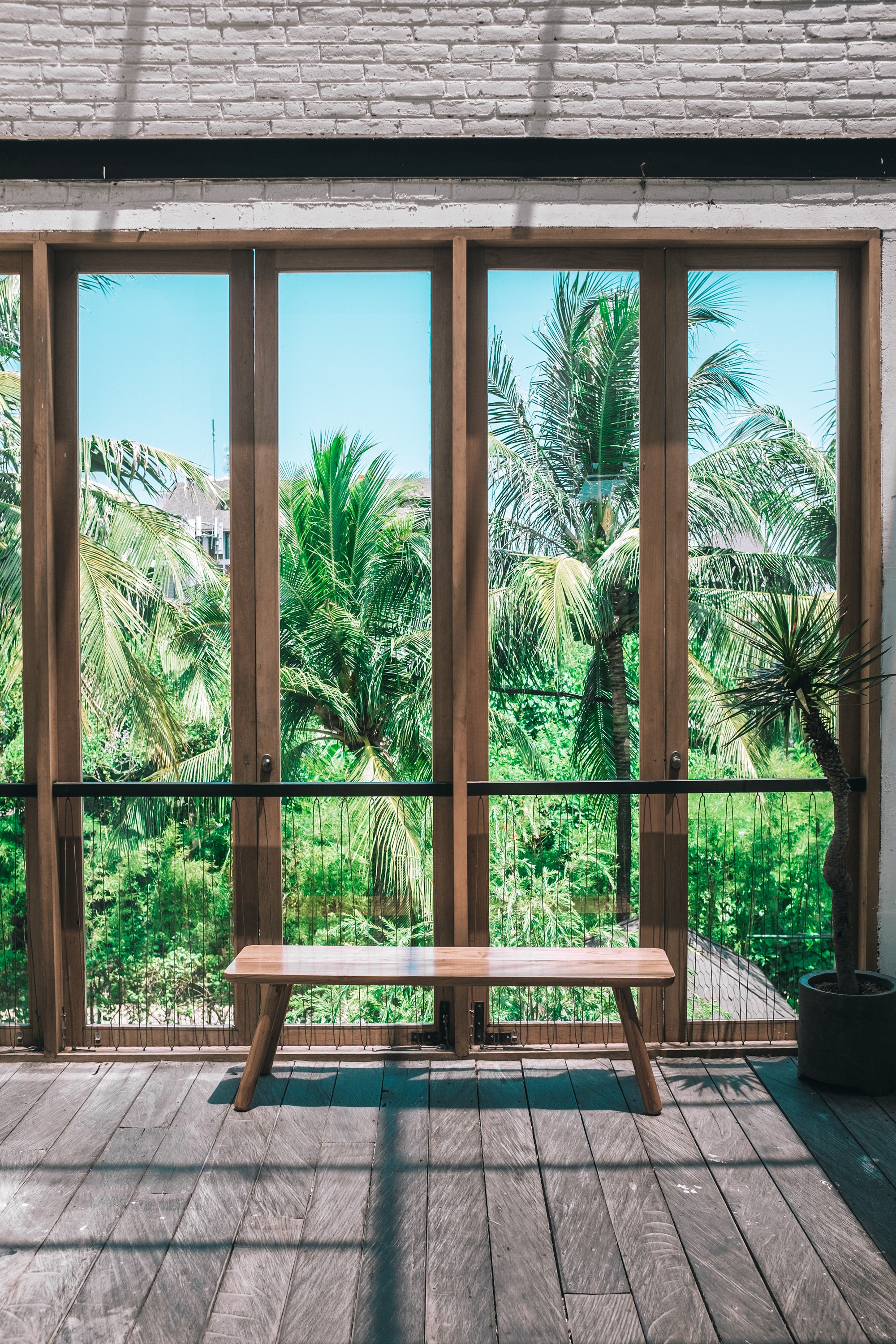 Why use a wood degreaser?
The wood cleaner is very effective in restoring the splendour of decks that have become blackened and greyed over the years.
To apply the wood cleaner to the wooden boards, use a roller or a brush. Wet the deck with the garden hose and then gently apply the product to the deck. Leave it on for about 15-20 minutes to give the cleaner time to penetrate the wood boards. Then rub in the product with a brush so that the cleaner penetrates deeply and removes the most remote impurities.
All that remains is to rinse with clean water and leave to dry in the sun.
How to clean a wooden deck with citric acid?
Citric acid is known for its effectiveness in fighting moss.
Prepare your solution by mixing 150g of baking soda, 15 drops of tea tree essential oil, 8 litres of water, 600g of citric acid and 20ml of rapeseed oil. Wait until the terrace is completely dry before applying this mixture to the moss. A nice sunny day is ideal! Pour your homemade solution onto the moss and leave it to rest for about 3 days.
At the end of this time, the moss will have dried completely, and you can easily remove it using a broom.
How do you protect a wooden deck to make it easier to clean?
You can apply linseed oil to your wooden decking to preserve its natural colour and combat greying. On the other hand, it is a product that requires time, as you need to apply at least several coats to properly protect the deck boards.