How to wash a duvet?
Batmaid
March 22nd at 9:39pm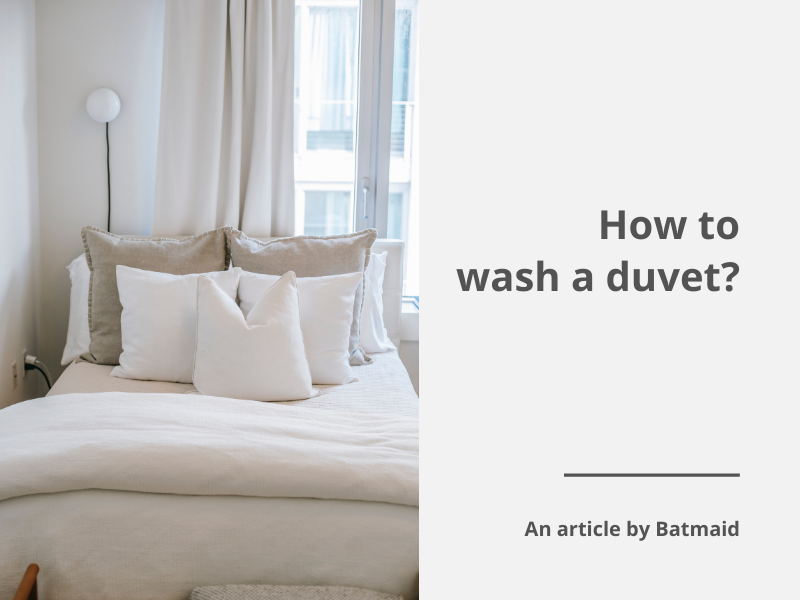 Can you think of a better feeling than snuggling up in a cosy cocoon that smells like laundry detergent and fabric softener? Everyone knows that it is essential to clean your bed linen regularly, but did you know that it is also necessary to wash your duvet? A duvet is a rather expensive piece of bedding that you want to take care of properly.
How to care for your duvet?
Follow these tips to properly maintain the cleanliness of your duvet and keep it brand new for many years!
First, it is essential to shake your duvet regularly, ideally once a week. This is an important step in preventing the accumulation of dust and dust mites in your bed. Shake it vigorously for 1 to 2 minutes in the open air, every time you change your duvet cover, for example.
To maintain your duvet in optimal conditions, remember to store it safely when not in use, especially during the summer. Fold it and store it in a closed cupboard away from dust. It is best to store it in a bag designed for this purpose. If you no longer have the duvet bag, use a simple plastic bag or a shopping bag!
It is necessary to clean your duvet regularly, at least twice a year, ideally when the seasons change.
To understand how to wash a duvet correctly, consult the duvet's washing label. The label will give you most of the information you need, including the washing temperature, which is very important.
You can wash your duvet in the washing machine, except in the following cases:
If the duvet has a hole in it, washing it in the washing machine may enlarge the hole and cause the filling to escape into the machine;
If the duvet is made of goose or ducks down.
In these cases, use a dry cleaner.
It is also possible to wash a duvet by hand, but this process is relatively time-consuming and the manual spinning step is particularly tedious. Be aware that a wet duvet weighs a lot, so it may take two people to move and spin a wet duvet by hand. The best thing to do is to wash your synthetic duvet in a washing machine, respecting the weight limits of your machine:
For a 140×200 cm duvet: a machine with a capacity of at least 7 kg;
For a 200×200 cm duvet: a machine with a capacity of at least 9 kg;
For a duvet larger than 200x200cm, use a professional with washing machines with a larger capacity, such as a dry cleaner or laundromat.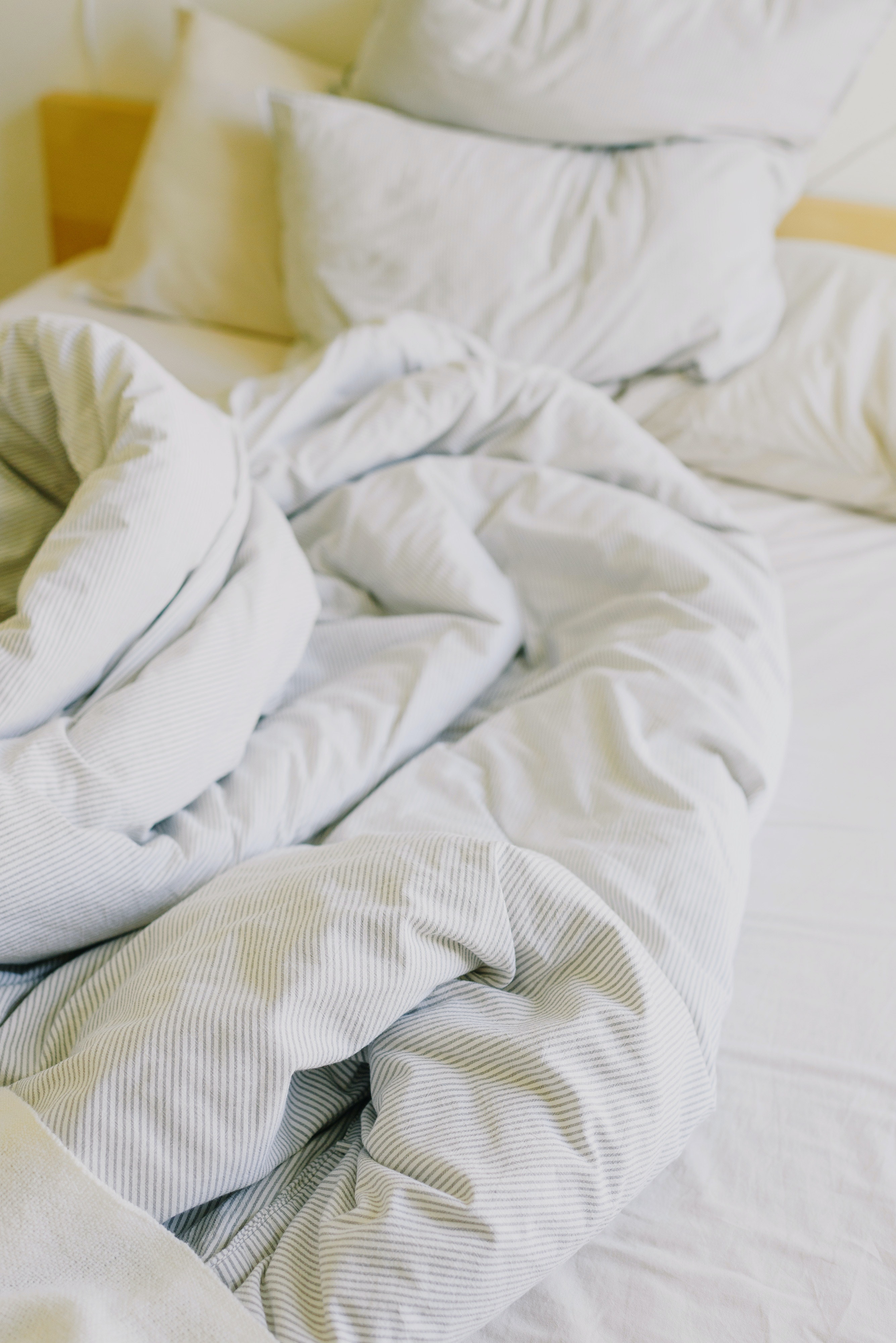 How to wash your duvet in the washing machine
Before washing your duvet in the washing machine, carry out a localised stain removal if necessary. To do this, shake the duvet so that the fibres are pulled down into the duvet cover and only the fabric is left at the spot where the stain is. Use a stain remover powder or spray, or use a homemade stain remover made from baking soda and white vinegar. Leave for a few minutes and then rub the stain in circular motions for several minutes with a soft brush.
Before putting your duvet in the washing machine, fold it accordion-style. You can also put one or more tennis balls in the washing machine drum to keep the synthetic filling of the duvet even.
Use the right program for your duvet. Check the washing label on your duvet. In general, a duvet with a synthetic filling can withstand high temperatures (40° to 60°). Select a programme with an intensive rinse to effectively remove detergent and impurities from your duvet. The spin cycle should not be too aggressive so as not to tear the fabric around the filling. You should also be aware that there are anti-mite programmes, which are ideal for people who are sensitive to dust mites or have allergies!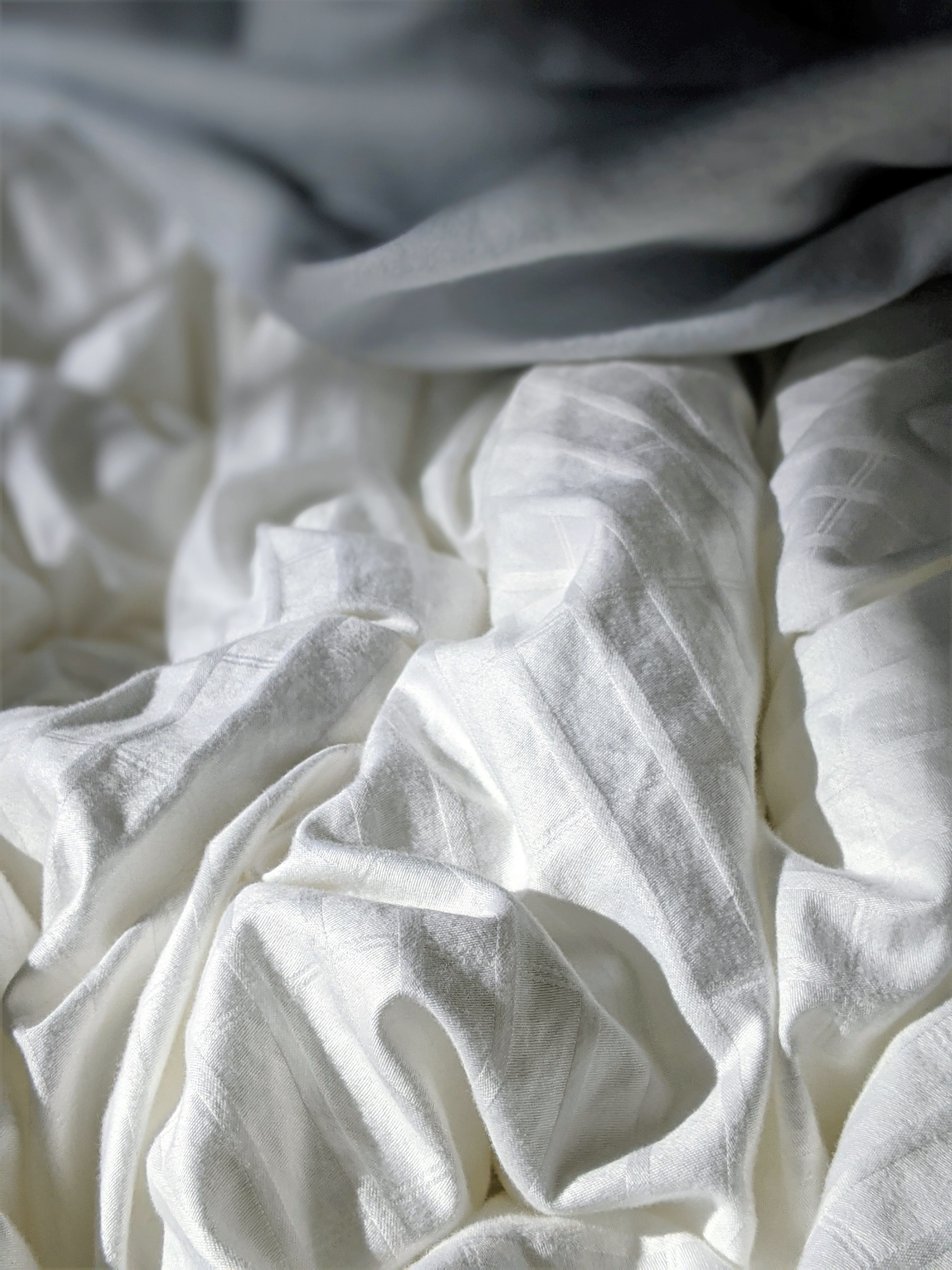 To wash your duvet in the washing machine, choose a liquid detergent rather than a powdered detergent, as it dissolves and rinses more easily. Don't hesitate to add your favourite fabric softener, or even to use a special machine-wash disinfectant that you can find in supermarkets.
Finally, it is best to leave your duvet to air dry after washing.